Return Back
History of Whole Body Vibration Exercise Machines
Whole body vibration machines that you see today have evolved greatly from the devices that were originally created to utilize the power of vibration therapy. Indeed, the original vibration exercise machine was a device used by the early Greeks that resembled a wooden bow. This device had a wooden shaft covered with lumps of cloth and was repeatedly drawn across scabbed flesh wounds. The premise being that the bow would vibrate the injury as it was being drawn back and forth at high speed. This vibration increased circulation to the affected area and increased HGH (Human Growth Hormone) levels in the area, this process speed up the healing treatment. This procedure also improved the lymphatic drainage which would help remove toxins and puss from the area, which made the body's job of self-repair even more effective. The physicians of the era may not have understood why this treatment was effective, but they knew it did work and their patients (often warriors and soldiers) would be fit for returning to the battlegrounds sooner than those who did not receive this basic vibration therapy. The physicians were often praised for their contribution to the war efforts of their time. These same Greek medical men eventually gave birth to what we refer to nowadays as modern-day medicine. They really were the forefathers of modern day whole body vibration therapy, and much of what we know today comes from the ancient Greeks foray into medicine and human health.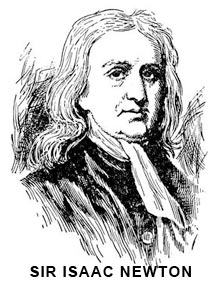 Fast forward roughly 1800 years later and Sir Isaac Newton gives us Newton's laws of motion, which state that F=MA. Force equals Mass times Acceleration. This principle is the basis of what Swedish physician Dr. Jonas Gustav Zander designed and built around 1870. Many of his inventions were used in medical facilities and therapy centers, which eventually turned out to be gyms of the modern day. In fact, many of his devices would later be redesigned by Arthur Jones and marketed under his Nautilus brand name of exercise equipment that is common in gyms nowadays. Shortly after Dr. Zander's products were released, John Kellogg, later known as the father of breakfast cereals, invented a unique vibration chair that was used to treat patients in sanitariums in the United States.
That takes us to the 1960's where we see Biermann testing the principles of whole body vibration on lower body flexibility. His studies were later used by Nazarov to help Russian athletes. His experiments and studies were quickly adapted for the Russian Space agency in an attempt to aid their quest in the infamous space race against the USA at the time. His research was now being done in secret military bases that were simply named Military Unit 26266. His then almost limitless funding gave him the ability to delve deeply into the science of biomechanical stimulation. It was shown that this vibration training would greatly increase bone density and build muscle mass and muscle strength when applied correctly. This gave the Soviets a huge advantage over the Americans, as muscle atrophy and bone degeneration were major causes of concern for space travelers who were subjected to zero gravity environments. NASA quickly followed suit and developed their own version of vibration machines for their astronaut program which after fine tuning also induced very positive results.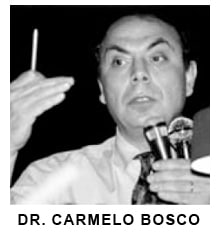 By the turn of the century, an Italian physiologist by the name of Carmelo Bosco began studies for a private machine manufacturer and led the way to the first modern-day vibration exercise machine.
Many independent studies were done on whole body vibration review and an enormous amount of data were compiled. These studies have shown that there is a very large difference in the effects that a person would receive using one type of vibration compared to another type. Modern day research using the latest technological advances has given manufacturers much more in-depth knowledge about specific motion styles, speeds, amplitudes, and dampening systems to create the most effective and safest whole body vibration machines ever made. Countless independent research studies by Universities and medical facilities have shown that whole body vibration machines are a welcomed tool in treating many different serious illnesses. In fact, whole body vibration machines are now commonly used in workouts. Vibration therapy is frequently used by chiropractors, fitness centers, weight loss clinics, naturopaths, gymnasiums, professional sports teams, Olympic sports teams, large corporations, government facilities, and home users.
Other News